Pool Accessories
EVERYTHING YOU NEED FOR YOUR SWIMMING POOL, FROM FENCES AND LADDERS, TO STEPS, DECKS, AND MORE!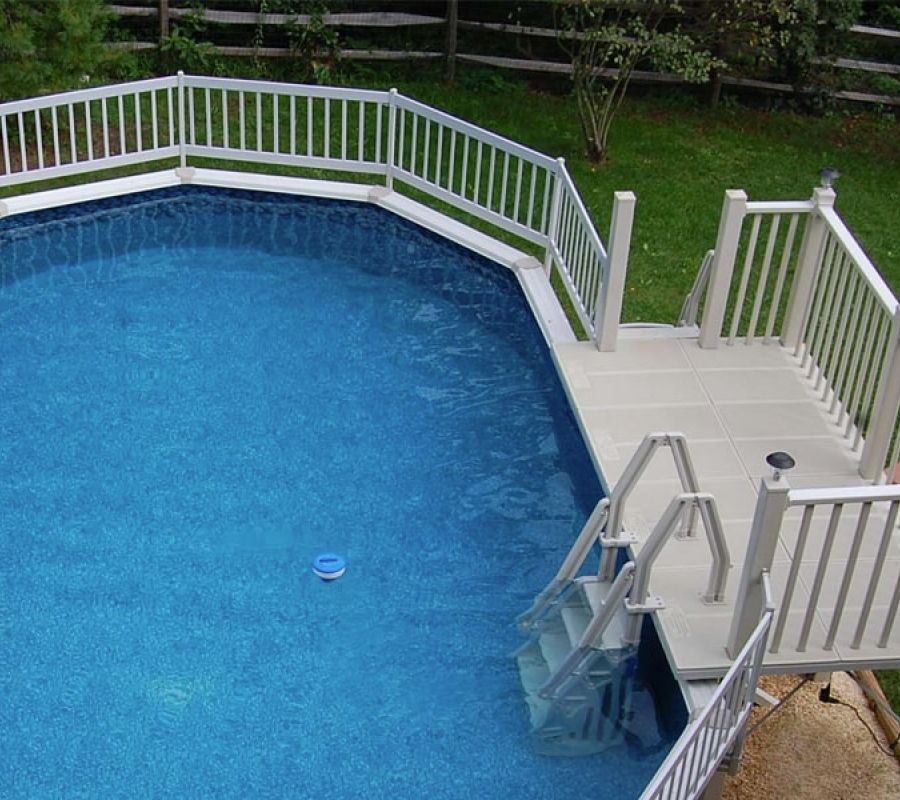 Our VinylWorks Products
At Nutley Pool and Spa, we're proud suppliers of Vinyl Works, an industry leading manufacturer of above-ground pool and spa accessories made from resin. Products in this range include pool steps, pool ladders, pool entry systems, decks, in-pool stairs, pool enclosures, and pool fence kit systems to take your above-ground swimming pool experience to the next level.
What better way to enhance your backyard than with a comfortable, anti-skid deck surface? So you can splash into your pool with confidence. Why not add a touch of flair to your pool aesthetic by fencing it in, with a variety of fence models, in various colors and heights? The pool ladders, steps and entry systems are manufactured from maintenance-free resin and stainless-steel hardware, so you'll never have to worry about its durability. We also stock a wide variety of Vinyl Works parts and accessories from 12 volt in-pool lights that can be added to ladders, steps and decks to risers, handrails and gate hinges.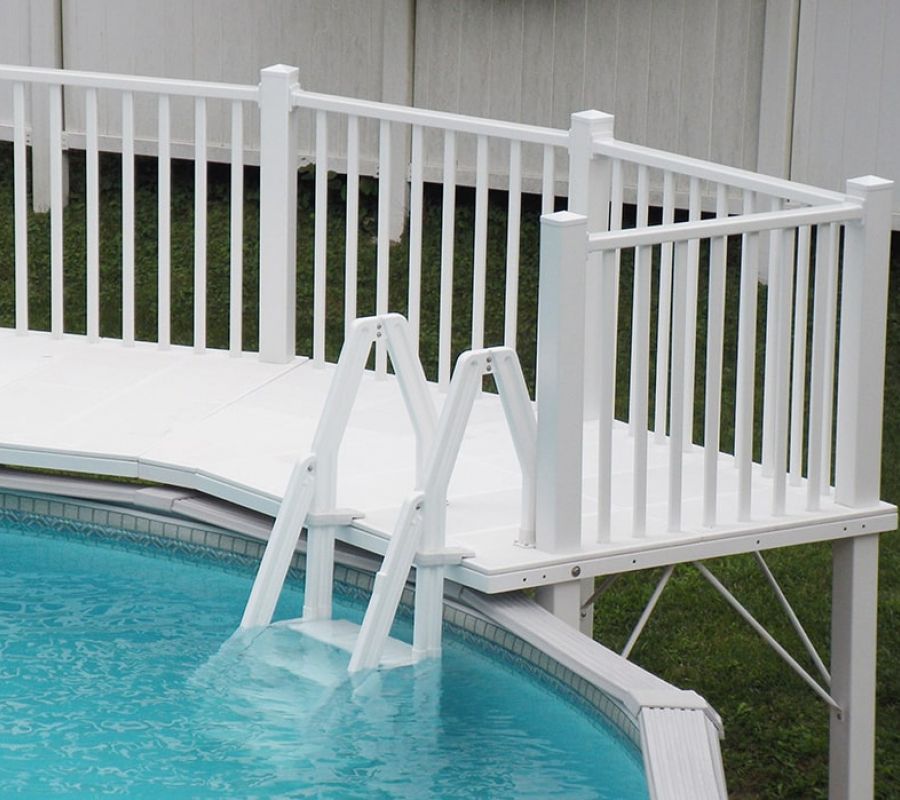 More About VinylWorks
Manufactured in Canada and the United States, all Vinyl Works products are made for ease of use and safety, so you can rest assured that your backyard experience and best interests are top of mind. What's more, Vinyl Works warrants all their resin pool and spa products for five years from the original date of purchase and its electrical products for one year.
Backed by numerous Canadian and US patents, the founders of Vinyl Works have more than 35 years of design and manufacturing experience, so you know you're in great hands. Need more information about Vinyl Works? Have questions? Perhaps you can't find the replacement part or accessory that you're looking for. Contact the experts at Nutley Pool and Spa about our selection of Vinyl Works products today. Give us a call and one of our pool and spa specialists will be more than happy to assist you.
Everything you need for
your above-ground pool