Encore™ MS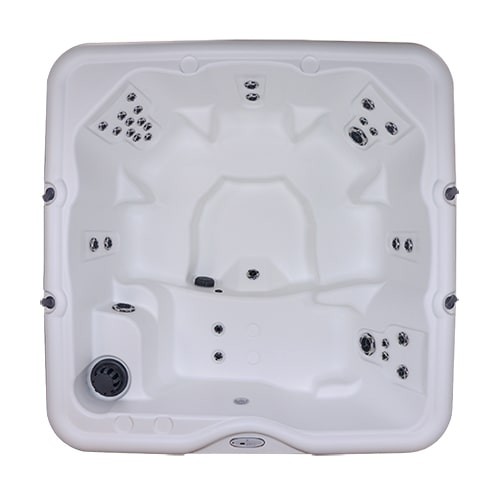 Seating Capacity:
6
Jets:
32
Dimensions:
84" x 84" x 35"
Spa Volume:
330 gal. (1249 L)
Lounge:
YES
GET THE BEST PRICE
STORE LOCATOR
The Modern Series model brings hydrotherapy to the next level with our largest XL pump.
With seating for six, including a seat to sit back and soak it all in, Nordic Hot Tubs™ relax tense areas of the body with powerful, invigorating hydrotherapy. In addition to jets that target specific parts of the body, Nordic's dual-therapy system (DTS™) offers gentler, whirlpool therapy for your whole body. Barrier-free seating combined with high-flow turbo jets create an encompassing massage for your full body massage experience.
Nordic's DTS™ whole-body therapy releases lactic acid from all areas of the body, allowing oxygen to flow freely. Nordic's dual-therapy system offers a significant advantage over other spas that offer only targeted hydrotherapy. If you are shopping for a spa be sure you are getting the "whole" story.
Similar Products
Seats: 5

Seats: 5